Dear user,
In order to increase market liquidity and improve the trading experience, Poloniex adjusted the price scale and quantity scale of certain spot trading pairs. The details are as follows:
The adjustment will not affect spot trading and other relevant functions.

The price scale and quantity scale updates will not affect existing spot orders.
Details of the adjustment are shown in the table below: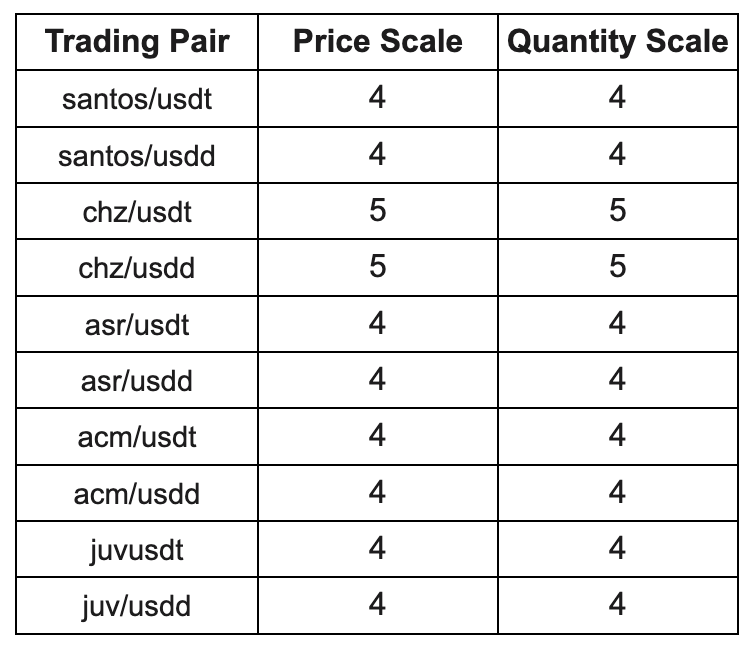 Please adjust your trading strategies accordingly to avoid unnecessary impact on your trading. We apologize for any inconvenience.
Thanks for your support!
The Poloniex Team
November 4, 2022