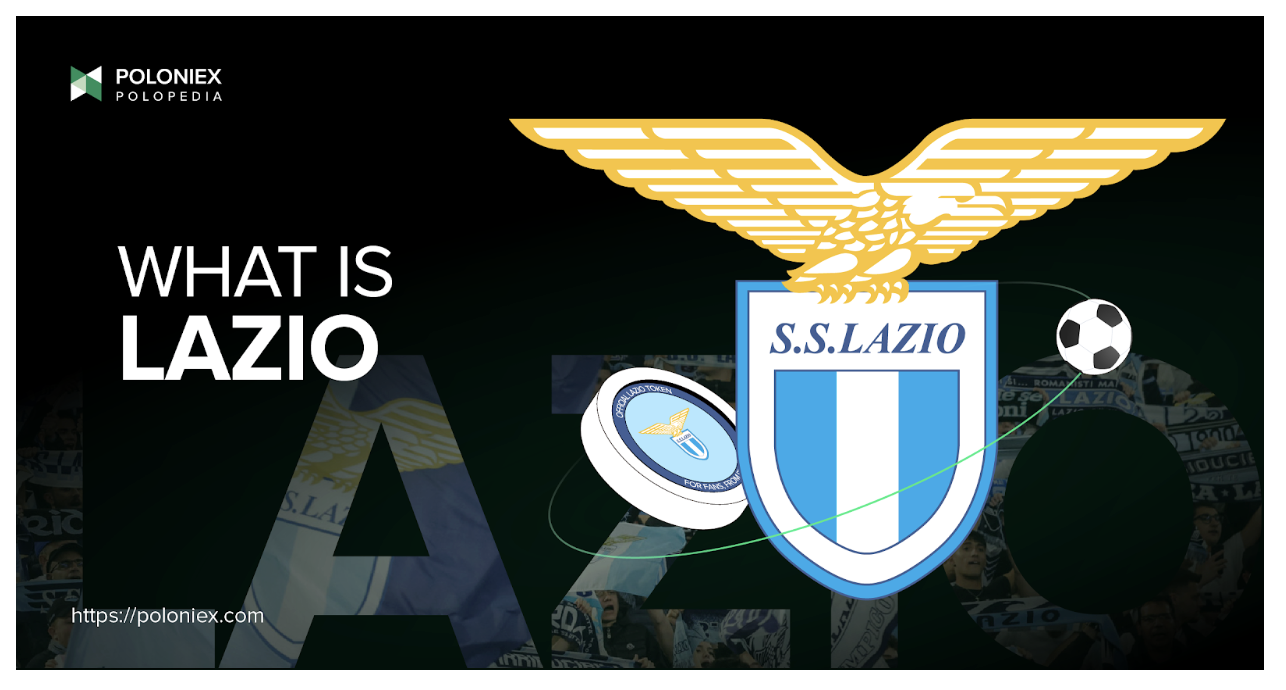 LAZIO is SS Lazio's- a football club based in Rome, Italy- official cryptocurrency. A BEP-20 token, the project is a fan token, adding another dimension to the fan experience and giving holders an opportunity to benefit from various associated perks. For the club, it is an ever-increasingly attractive revenue stream opportunity. So, without further ado, let's talk about what LAZIO brings to the table.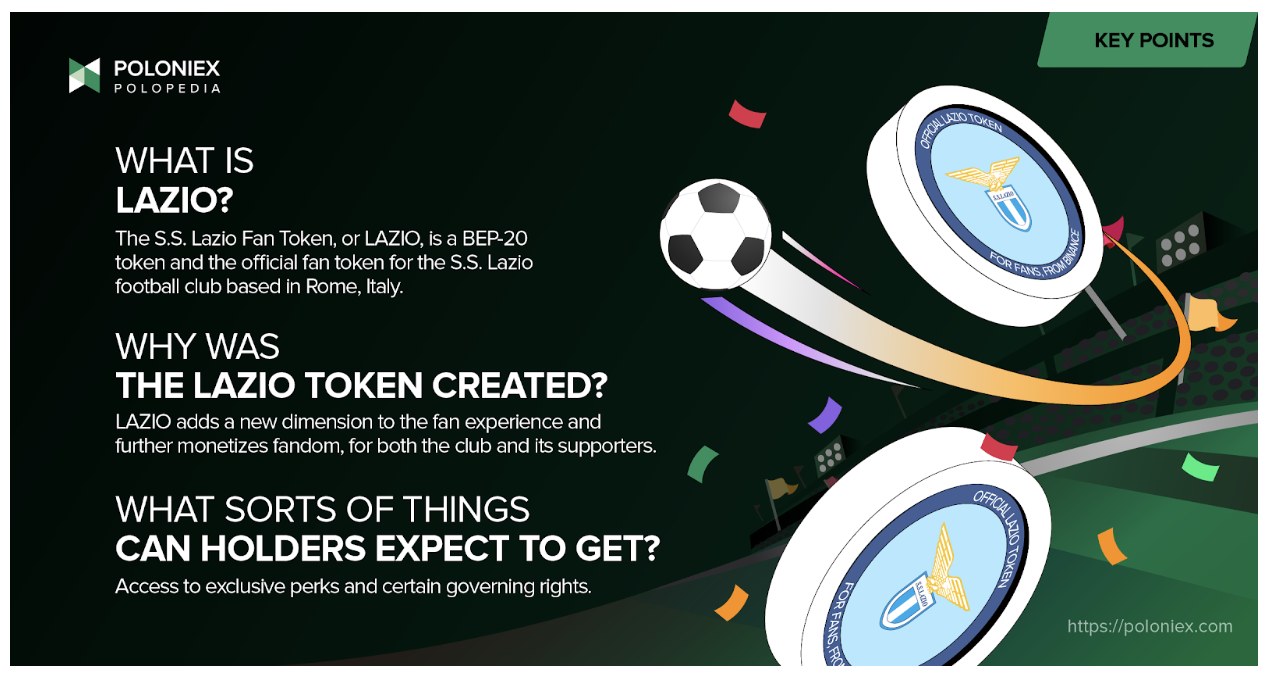 What is LAZIO?
Fans of the S S Lazio football club will be happy to know that there is now a new way to support their team and upgrade their own fan experience. This is because S.S Lazio has joined other football clubs and sports organizations in issuing their own fan token! Called LAZIO, the new crypto is a product of Binance Launchpad, and is thus a BEP-20 token.
SS Lazio, in addition to issuing its own fan token with Binance, will also don the crypto exchange's logo on the team's jersey as a part of a multi-year jersey sponsorship.
Like other fan tokens, LAZIO will revolutionize the club's fan experience by giving holders various perks, such as voting in team polls, access to purchase official club NFTs, exclusive experiences with the team, and participation in the token's gamification features. Because the fan token is integrated into the Binance's ecosystem, it benefits from the company's technology stack, meaning the token will have utility as a way for fans to access a loyalty subscription and as payment for merchandise, tickets and other items within an SS Lazio digital storefront (possibly, and in the future).
Background of SS Lazio
SS Lazio, the full name of which is Società Sportiva Lazio, was founded in 1900 in Rome, and plays in the Serie A football league. The team is quite decorated, and its fan base reflects a rich history and strong ties with Italy.
Since its founding, the club has amassed a fan base of over 1.5 million in Italy alone. In fact, its fan base around the world is estimated to be around 2.5 million.
Why was LAZIO created?
Although SS Lazio has a large and dedicated fanbase, the LAZIO token will enable the team to reach new audiences around the globe. By tapping into an equally dedicated population of crypto users, the club may very well be able to unite crypto users and football (or soccer 😉) fans and provide them an elevated fan experience.
For the club itself, like many organizations that rely on in-person events, issuing a token offers an opportunity to overcome financial setbacks resulting from Covid.
But why enter Web3? Wth the recent rise of sports/event-centric technology solutions like Chiliz, it is becoming easier and easier for legacy institutions to enter the crypto space. And with the previous success of other fan token projects, the use case for tokenization is only growing.
What can one do with the $LAZIO token?
As mentioned before, the LAZIO fan token gives holders access to exclusive perks, events, and merchandise from SS Lazio. Being that it is a governance token, LAZIO can be used to vote on various club decisions, giving fans more of a sense of ownership of their favorite team.
Holders will also be able to use the fan token to use the club's loyalty subscription, access gamification features, and take part in events, like the team's NFT mystery box.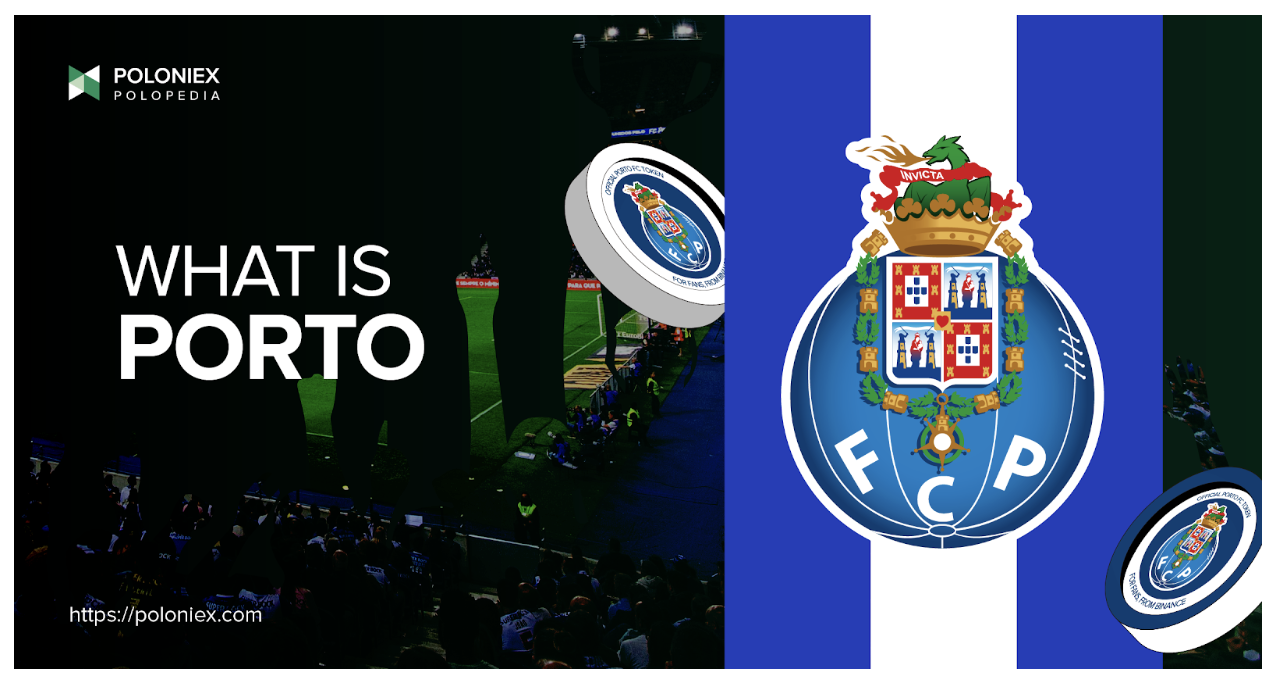 A project on Binance's launchpad, PORTO is the official fan token of FC Porto, famed football club out of Portugal. Like other fan token projects, PORTO has enjoyed a long-standing, built-in fan base from its launch. And of course, it is attracting a whole new fanbase with the promise of monetization of the fan experience.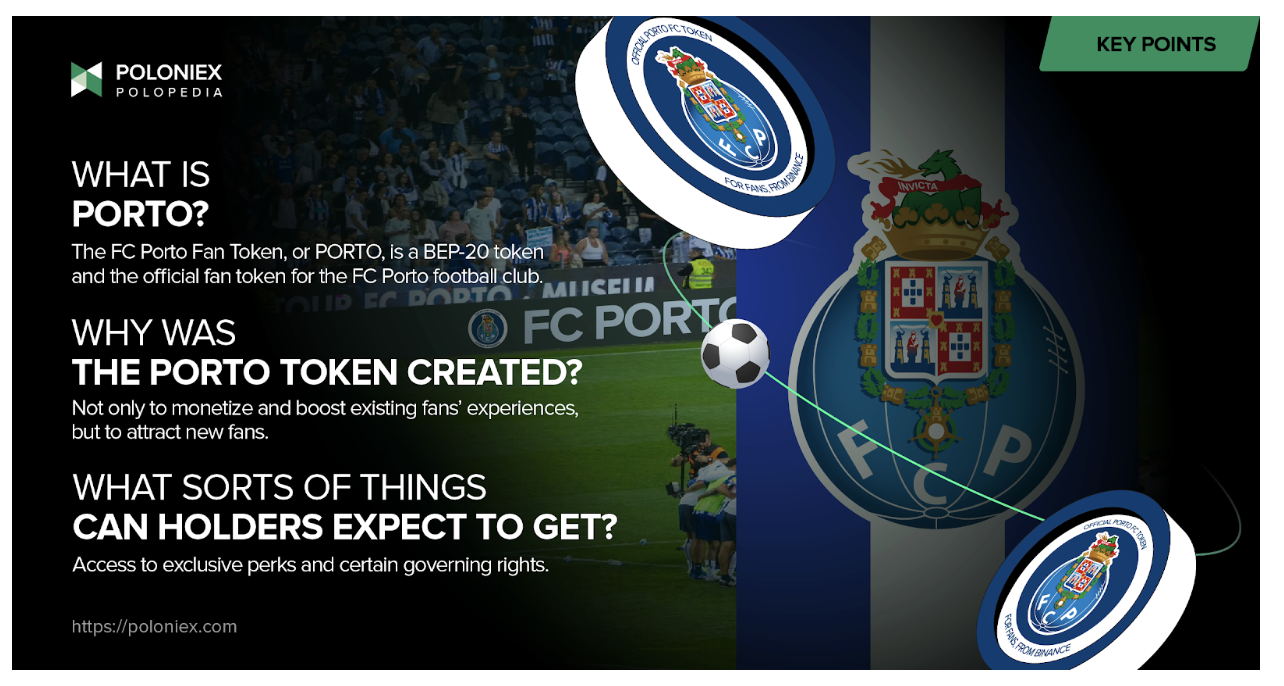 What is PORTO?
PORTO is the official fan token of the FC Porto football club and runs on the Binance blockchain. The BEP-20 based token allows, like other fan tokens, its holders to participate in exclusive events and perks related to the club. [NFT event mention] What this is meant to do is improve and add another dimension to the fan experience for FC Porto supporters. Not only this, because it is listed on various exchanges, PORTO has the potential to attract new fans all over the world.
Like other fan tokens, PORTO gives its holders governing power. For instance, a holder could vote on something like kit colors, new social media profile pictures for the team, what song to play when a goal is scored, and so on and so forth.
Background of FC Porto
FC Porto, founded in Porto, Portugal, the town for which it is named. It competes in the top-level league in Portugal, Primeira Liga and is regarded as one of the "Big Three" teams in the country. Having amassed its devoted fans since its founding in 1893, the club may very well be looking to expand this fandom further.
Why was PORTO created?
The main mission of the PORTO fan token is to improve the fan experience by offering the opportunity to enjoy various exclusive perks including interacting with the team and making certain decisions for the club. It also, due to crypto's global availability, has the potential to attract new fans from all over the world.
For FC Porto, this token brings in a new revenue stream in a time when it might very well be needed, especially for an organization that relies on in-person events which have understandably taken a hit amid the coronavirus pandemic. This, along with the track record of previous fan token launches may have also contributed to FC Porto's decision to launch the token.
So what about the fans? Why would FC Porto launch this to better serve its fan base? Let's take a look at what PORTO holders can expect from their fan token.
What can one do with the $PORTO token?
As it is a governance token, PORTO can be used to vote for various club-related decisions and make their voices heard in team polls. They also get access to Binance features like Binance Charity and Binance Pay. The token is also incorporated into FC Porto's ticketing and merchandise payment ecosystem.
There is more dimensionality to the fan experience for PORTO holders in that they have access to loyalty subscription, NFT collections, mini-games, plus other perks. Furthermore, FC Porto also has a Fan Badge feature for token holders, which unlock exclusive experiences for extra dedicated token holders/fans. Overall, the token helps fans become closer with the team, even offering them gamification features that offer more rewards and perks.
Attention, please!

Sharing is a blessing! That's why Poloniex to launch the "Learn & Earn" campaignsto allow users to share up to $80,000 worth of fan tokens in the football season, and ahead of the World Cup 2022. Sounds fun? Please click here to answer the quizzes to share the prize pools of $80,000 now!