Dear Poloniex Users,
The price of Litecoin (LTC) bottomed out of its cycle on December 14, 2018, before its scheduled halving in June 2019. As LTC has its next halving in August 2023, when will its price hit another bottom in this cycle? To answer calls from the community and give back to our loyal users, we are launching the "Trade LTC at the Lowest Price to Win a Share of 30,000 USDT" campaign right before Christmas. Trade now to win a share of 30, 000 USDT.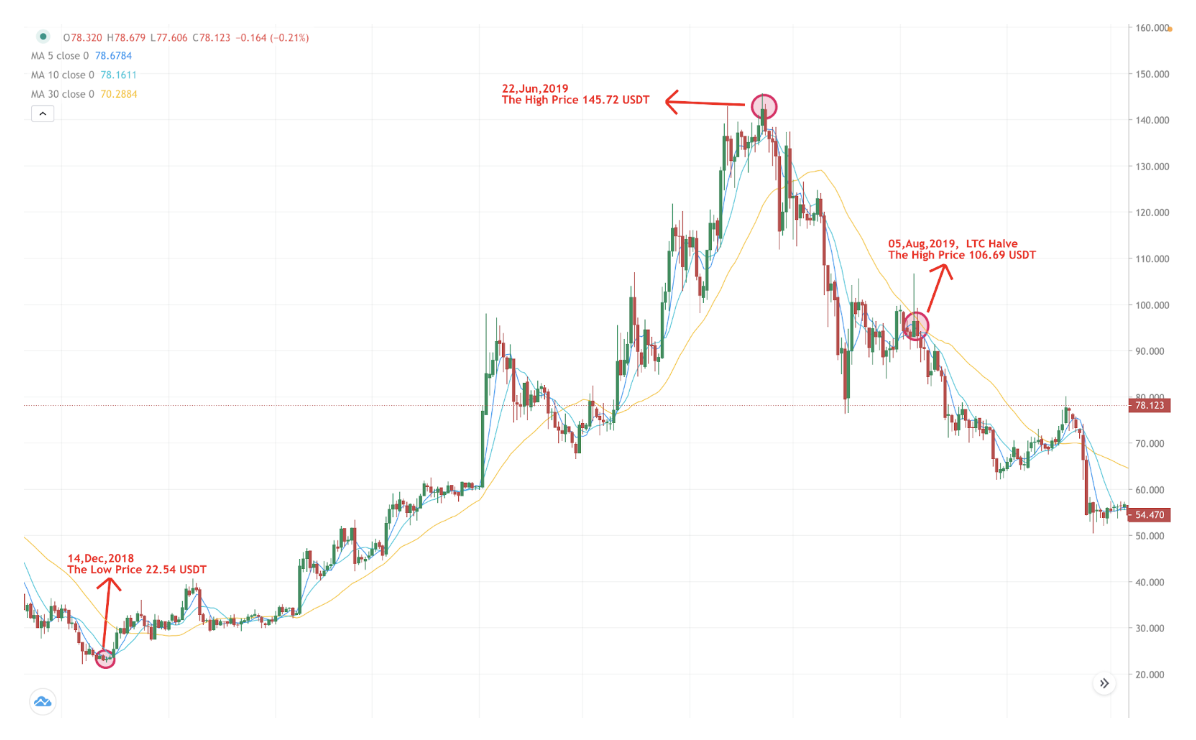 Campaign period: 15 days, December 13, 2022, at 11:00 – December 28, 2022, at 10:59 (UTC).
Promotion 1: Trade LTC at the lowest price to share 5,000 USDT
During the promotion, users who have traded no less than 100 USDT worth of LTC at a price not higher than 105% of the lowest daily price of LTC will be qualified. Qualified users will share an airdrop of 5,000 USDT according to the following rules:

Promotion 2: Trade LTC to share 25,000 USDT
During the promotion, the top 50 users in terms of LTC trading volume will share the 25,000 USDT prize pool. Details are as follows: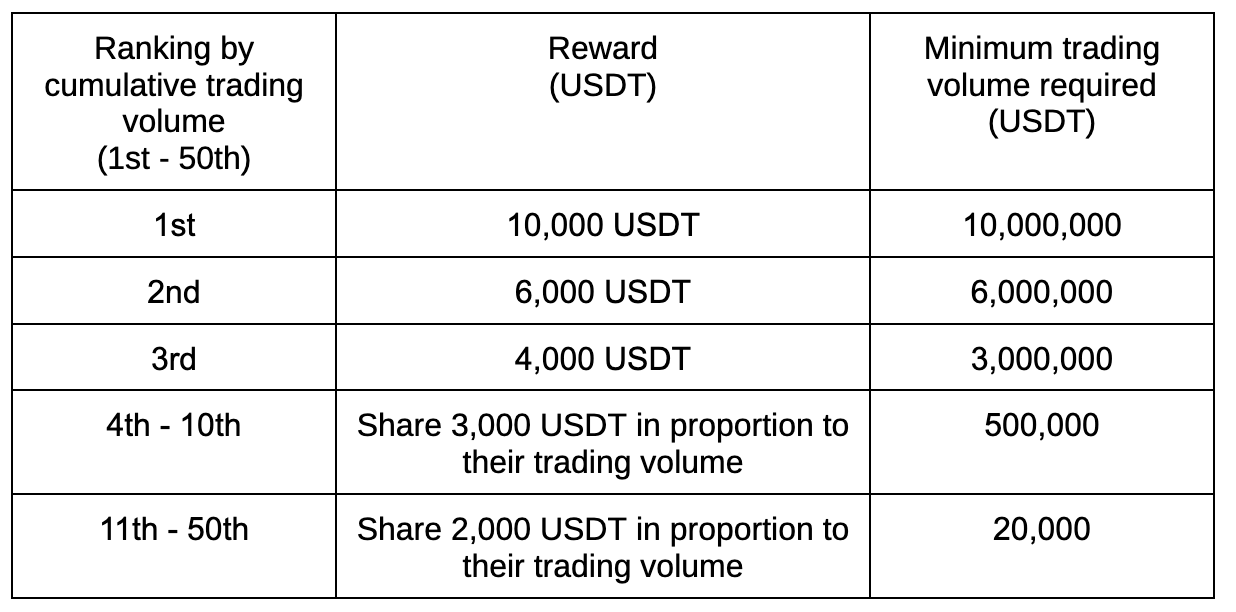 Rules and Terms:
Campaign period: 15 days, December 13, 2022, at 11:00 – December 28, 2022, at 10:59 (UTC)

For the "Trade LTC at the lowest price to share 5,000 USDT" promotion

,

a day's trading volume is calculated from 11:00 to 12:59 (UTC)

of the next day; the lowest price of the day is the price shown daily at 11:00 (UTC) on Poloniex's

"24-hour lowest"

page;

each user can win up to 20% of the corresponding prize pool.

The eligible trading pair of this campaign is LTC/USDT.

We calculate Trading Volume in the following way:

Cumulative spot trading volume = Buying + Selling

The trading volume will be calculated in USDT.

Users ranked in fourth place or lower will receive a maximum reward of 50% of the corresponding prize pool.

This campaign is not open to market makers.

Reward distribution: All rewards will be distributed within 20 days after the event ends. You can log in to your account and view the rewards in Activity > Wallet.

Poloniex reserves the right to disqualify trades deemed to be wash trades or placed by illegally bulk registered accounts, as well as trades that show attributes of self-dealing or market manipulation.

We are unable to distribute rewards or airdrops to customer accounts that are frozen, closed, or based in a prohibited country. The list of prohibited countries/regions is as follows: Ontario, Crimea, Democratic Republic of Congo, Iran, Iraq, Libya, Mali, North Korea, Palestine, Syrian Arab Republic, Somalia, Sudan, Zimbabwe, Afghanistan, Cote d'Ivoire, Yemen, Lebanon, Myanmar, the Chinese Mainland, Cuba, the United States of America and all U.S. territories.

The rules of the promotion shall be subject to Poloniex's interpretations and decisions, which shall be final. We reserve the right to disqualify any person who is known or suspected to be cheating or violating any rules and regulations set by Poloniex.
Poloniex Team
December 13, 2022
Click to download Poloniex App
Find us on
Twitter: https://twitter.com/Poloniex
Telegram: https://t.me/PoloniexEnglish
Instagram: https://www.instagram.com/poloniexofficial/
Medium: https://medium.com/@Poloniex
Customer Support Twitter: https://twitter.com/PoloSupport
Announcement Telegram: https://t.me/PoloniexAnnouncements
Risk Warning
Cryptocurrency investment is subject to high market risk. Please make your investments cautiously. You are solely responsible for your investment decisions and Poloniex is not liable for any losses you may incur. Past performance is not a reliable predictor of future performance. You should only invest in products you are familiar with and where you understand the risks. We are committed to providing users with a service that is safer, more efficient, and more reliable for the trading of digital assets.