Dear Poloniex users,
In an effort to help users increase the returns on their crypto holdings, Poloniex is rolling out Poloniex Earn on December 28, 2022. It enables users on Poloniex to access a suite of cryptocurrency investment products and earn returns easily.
To give back to all users for their long-standing support, Poloniex Earn offers high-yield investment opportunities and helps users grow their crypto holdings passively.
The first batch of offerings on Poloniex Earn are Polo Earn products,The official subscription for Polo Earn will take place on January 4, 2023 at 00:00 (UTC) .Web users can directly experience Polo Earn, and APP users need to upgrade to (including) iOS v1.38.0 / Android v1.41.0 or above.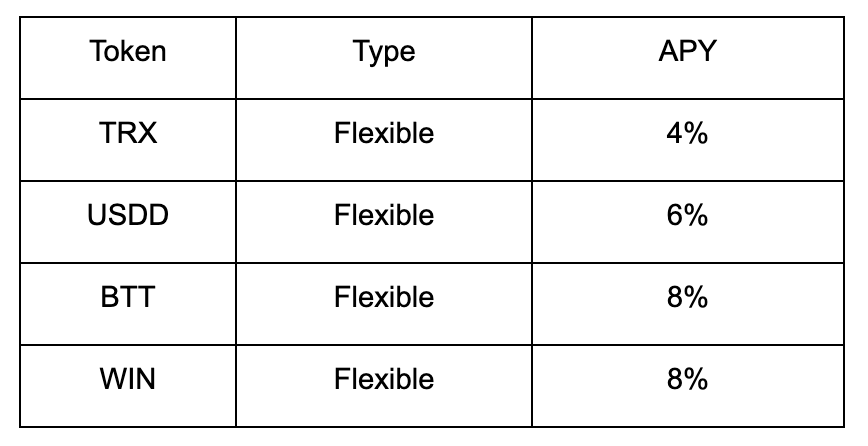 After the Polo Earn subscription opens, the current staking schemes for TRX, USDD, BTT, and WIN will be suspended, and all unpaid staking rewards will be paid out in the next month. To continue earning income on your assets, you may subscribe to the corresponding investment product through Polo Earn.
What's New with Poloniex Earn?
1)Daily interest payout. While the current staking products distribute interest every month, Poloniex Earn pays out interest daily at 9:00 a.m. (UTC), which will be transferred directly to users' spot accounts.
2)Subscription needed. With the current staking products, users automatically earn returns on their crypto holdings by depositing funds into Poloniex. The new Poloniex Earn offers varied quotas for different tokens, and subscription is required to access these investment options.
3)Varied APYs. While staking offers fixed APYs, Poloniex Earn provides tailored APYs to meet users' needs.
Previous announcements on staking offerings:
Announcement on USDD Soft Staking Reward Adjustments (December 6)
Announcement on TRX, BTT, and WIN Soft Staking Reward Adjustments
Introducing BTT & WIN Staking on Poloniex
Poloniex Team
December 28, 2022
Click to download Poloniex app
Contact Us
Find us on
Twitter: https://twitter.com/Poloniex
Telegram: https://t.me/PoloniexEnglish
Instagram: https://www.instagram.com/poloniexofficial/
Medium: https://medium.com/@Poloniex
Customer Support Twitter: https://twitter.com/PoloSupport
Announcement Telegram: https://t.me/PoloniexAnnouncements
Risk Warning
Cryptocurrency investment is subject to high market risk. Please invest with caution. You are solely responsible for your investment decisions, and Poloniex is not liable for any losses you may incur. Past performance is not a reliable predictor of future performance. You should only invest in products you are familiar with and where you understand the risks. We are committed to providing users with a service that is more secure, more efficient, and more reliable for the trading of digital assets.