Enter the margin trading screen
Log in to your Poloniex account, and tap "Trade" to enter the trading screen.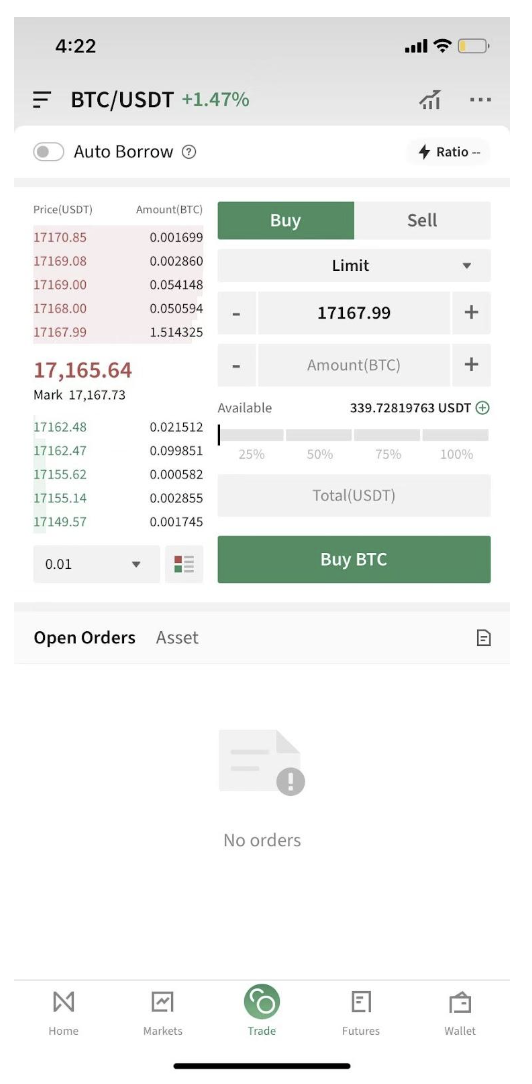 Select trading pairs
Tap the left panel, and select the trading pairs under "MARGIN" to view their latest prices or trade them. Take BTC/USDT as an example: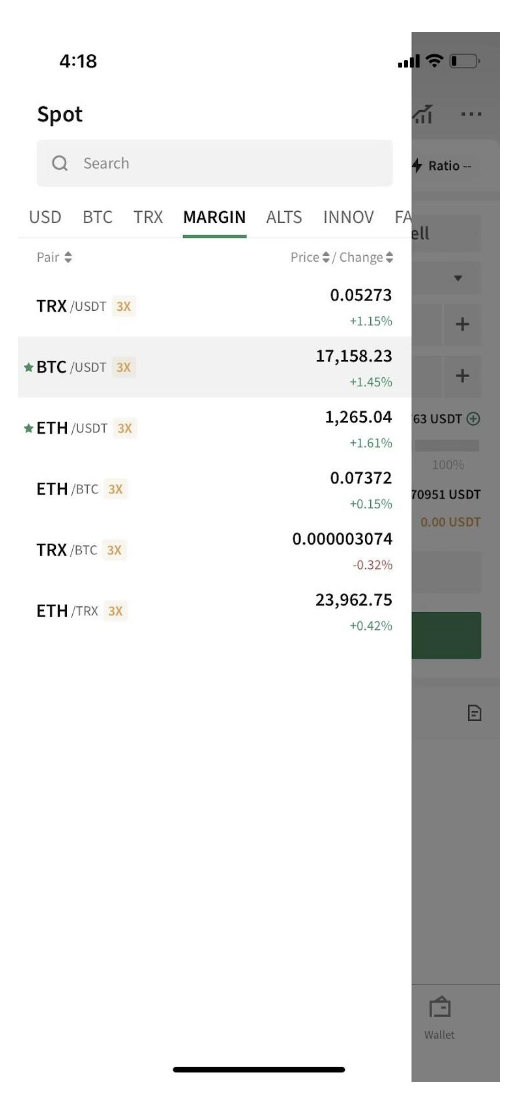 Enable margin trading
Read Poloniex Margin Trading User Agreement, and then tap "Enable Margin Trading".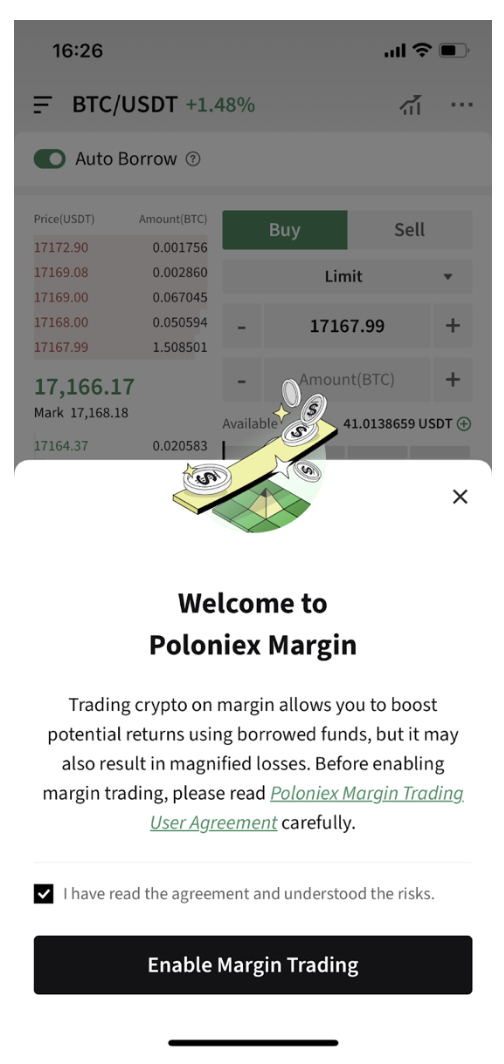 Enable Auto Borrow
Switch the "Auto Borrow" toggle on to use the margin trading mode, in which you can amplify investment returns with borrowed assets.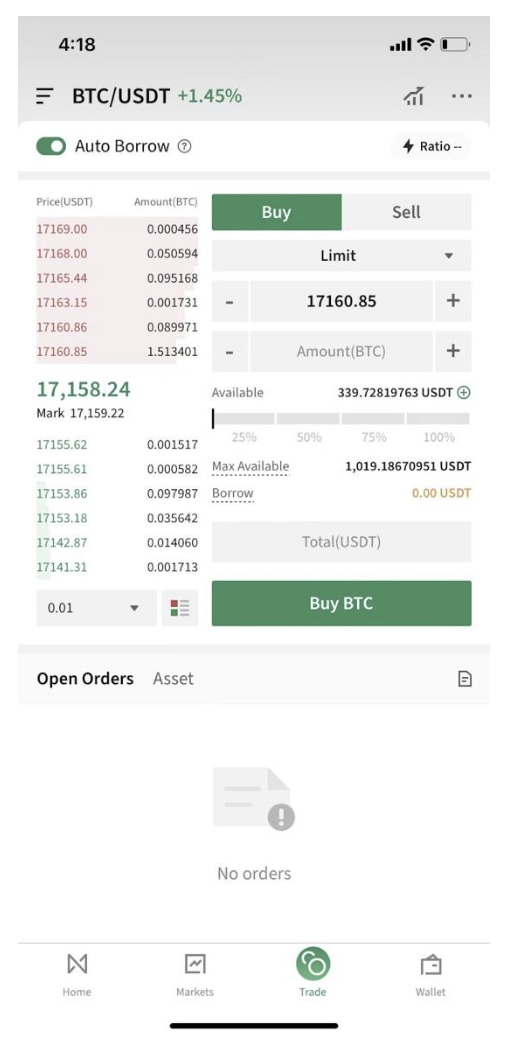 Place orders
You can buy or sell the assets after setting up the price and amount.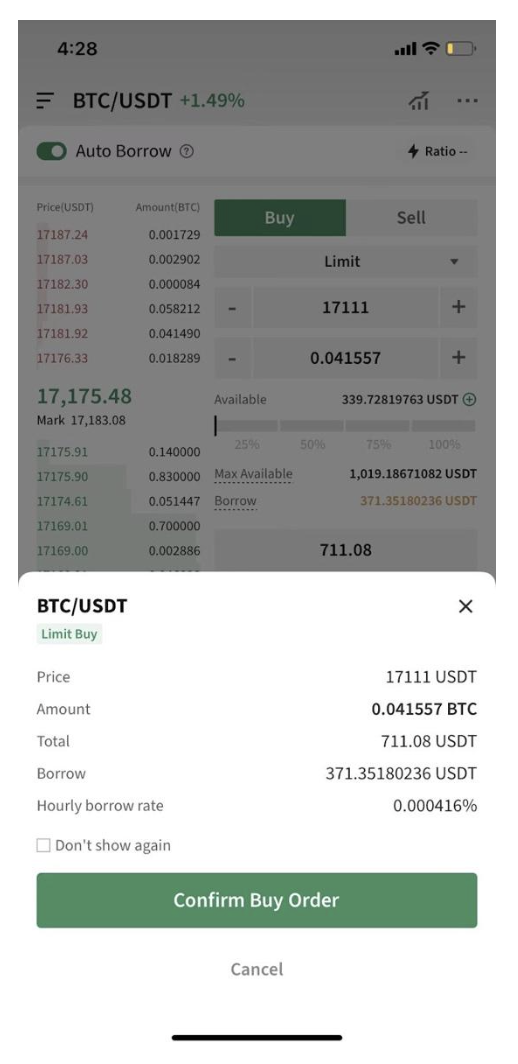 View orders
After placing an order, you can view the order details or cancel the order in "Open Orders" at the bottom.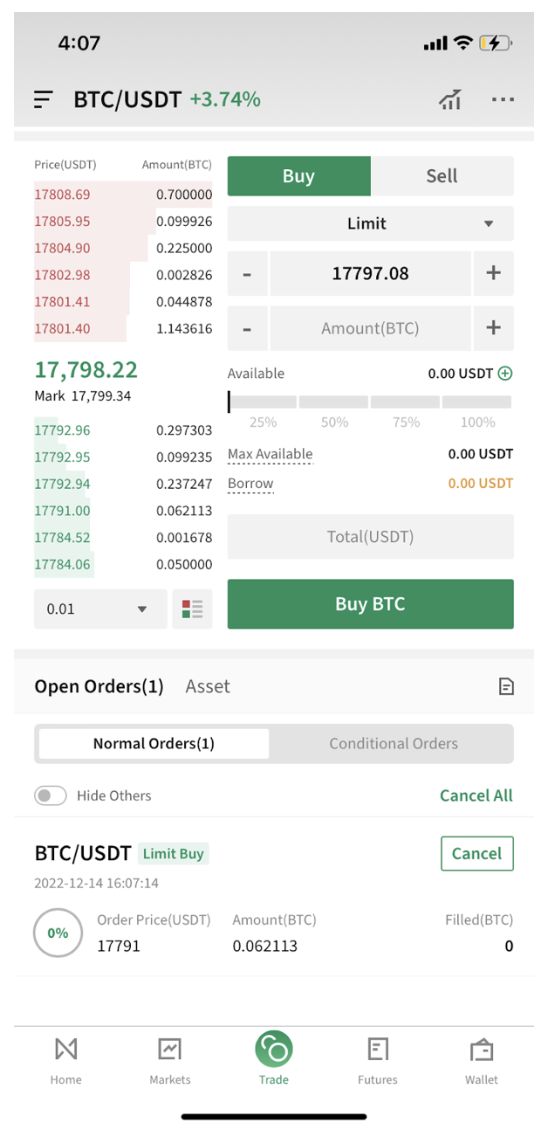 View assets
After placing an order, you can view your assets and their balance in "Asset" at the bottom.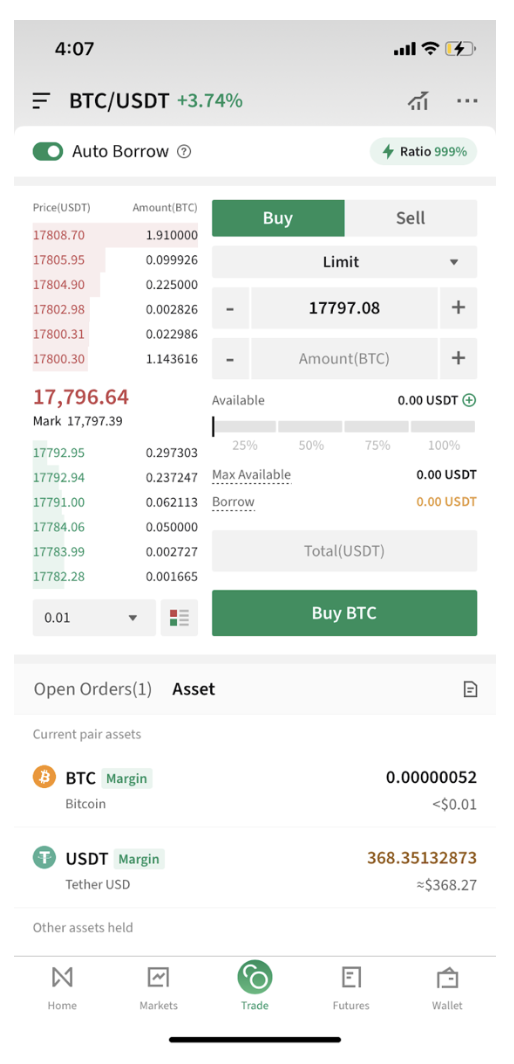 View risks
You can view the margin ratio of your spot account and other risk management information in "Ratio" after borrowing in margin trade mode. Please note that liquidation will cause margin loss.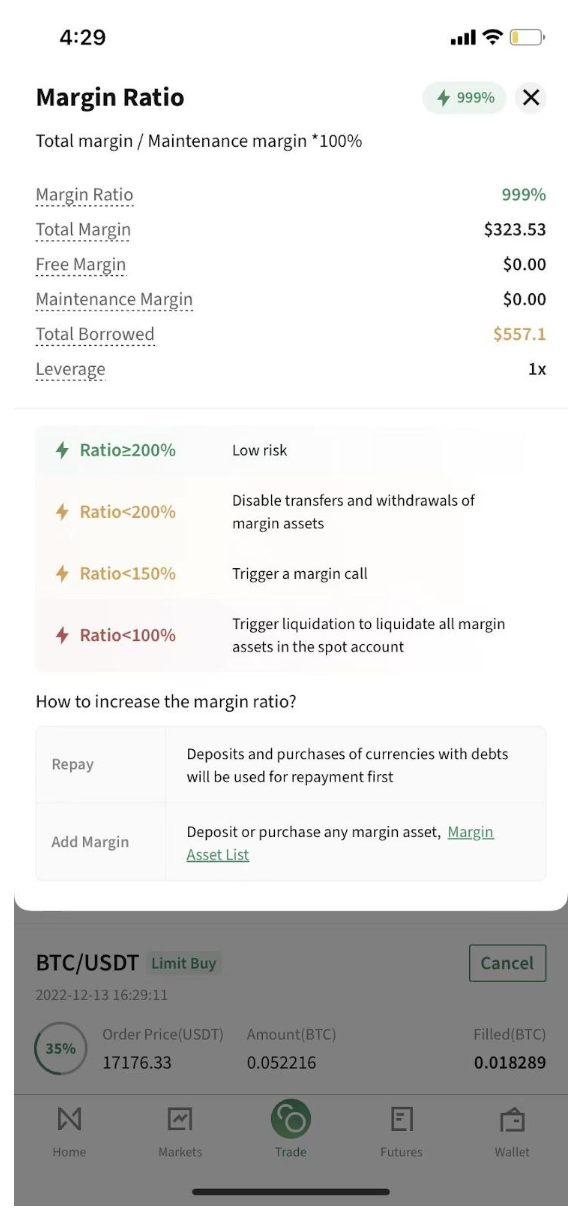 Tips:
Take a long position to profit from a bullish market;

Go short selling to profit from a bearish market;

Leverage magnifies interests as well as losses. Please be aware of the risks.
Risk warning: There is a risk of forced liquidation in cross margin trading. Please make rational trading decisions. Thank you for supporting Poloniex!