Step 1. Enter URL www.poloniex.com and click "Log In".
2. To sell crypto, you need to deposit or transfer some crypto to your Spot wallet first. Select the crypto you want to sell (e.g., USDT). Choose from the available advertisers by considering price and payment method, and click "Sell USDT."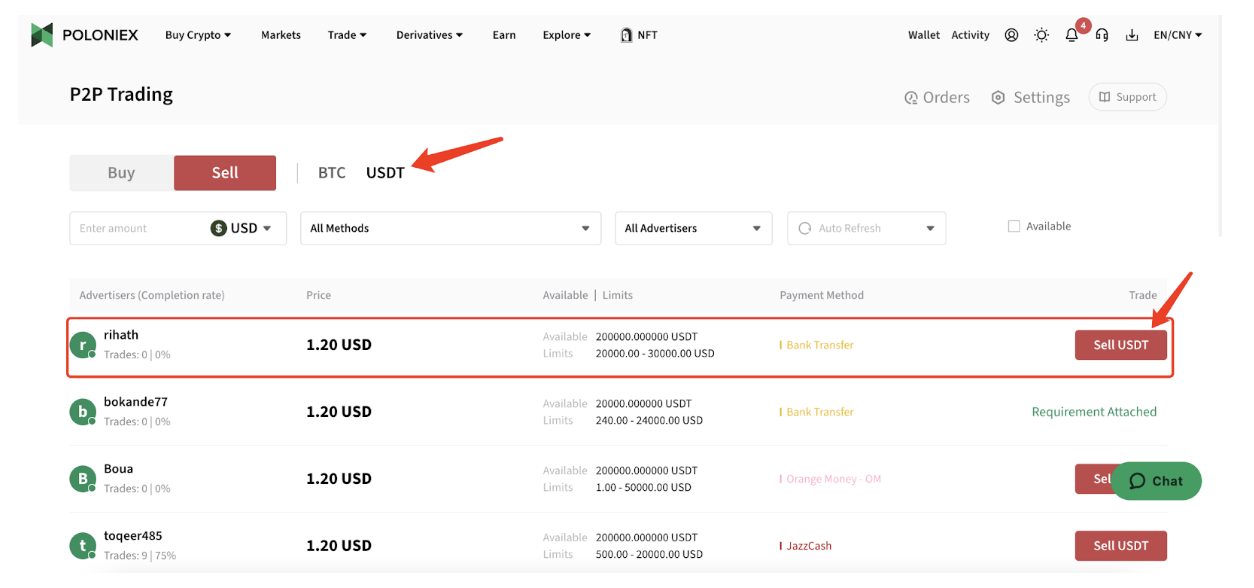 3. Enter quantity/amount, confirm the order price and amount, enter the GA verification code, and click "Confirm."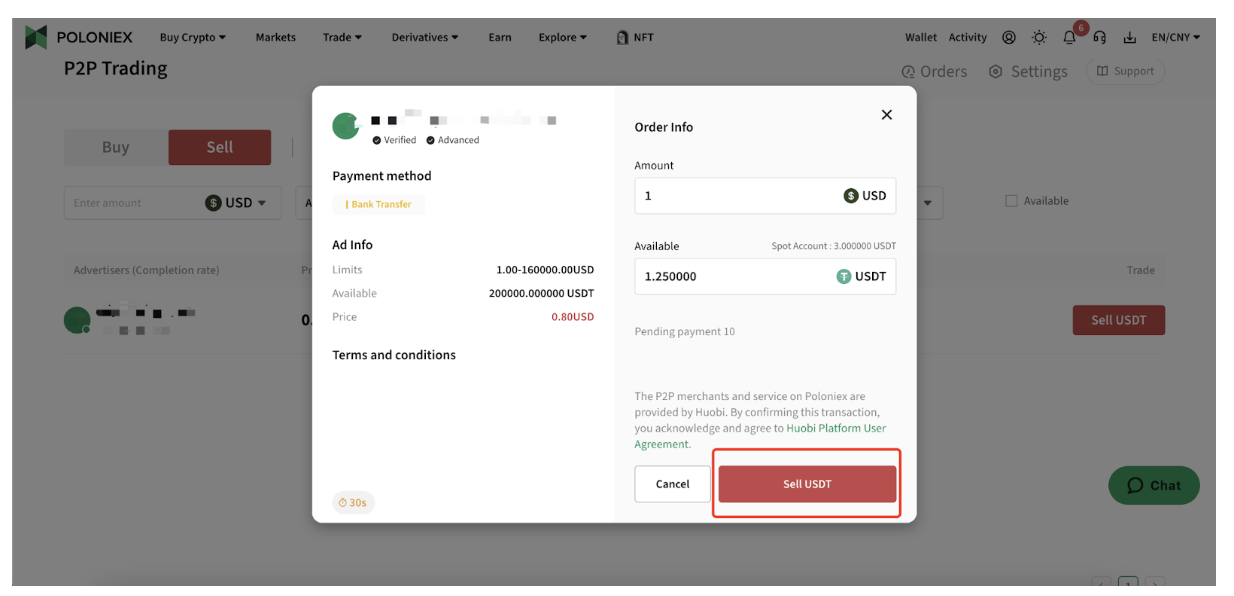 4. Wait for the buyer's payment after your order is created.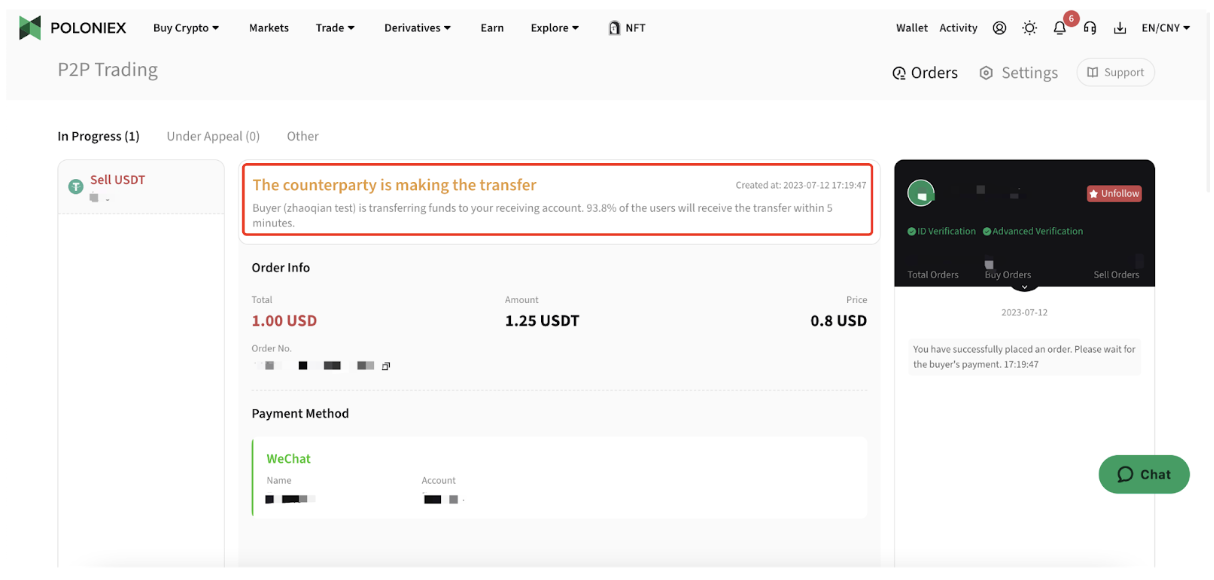 5. After the buyer clicks "I Have Paid," please carefully check whether the payment has arrived. Make sure the payment has arrived before clicking "Confirm and Release."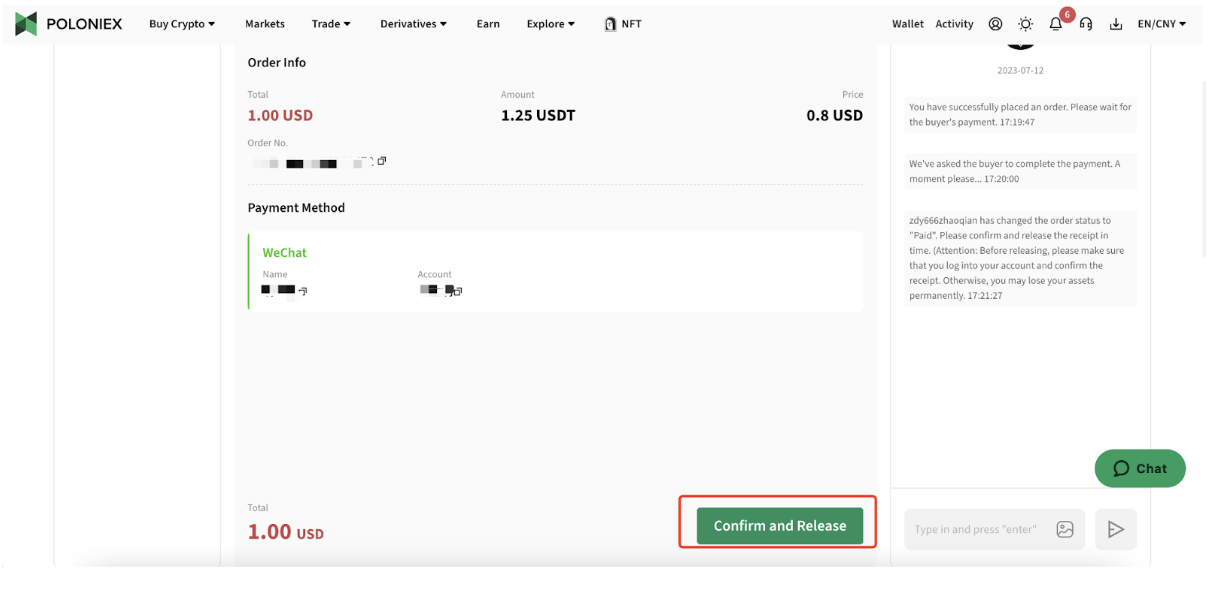 6. Enter the GA verification code, check "I confirm....", and click "Release."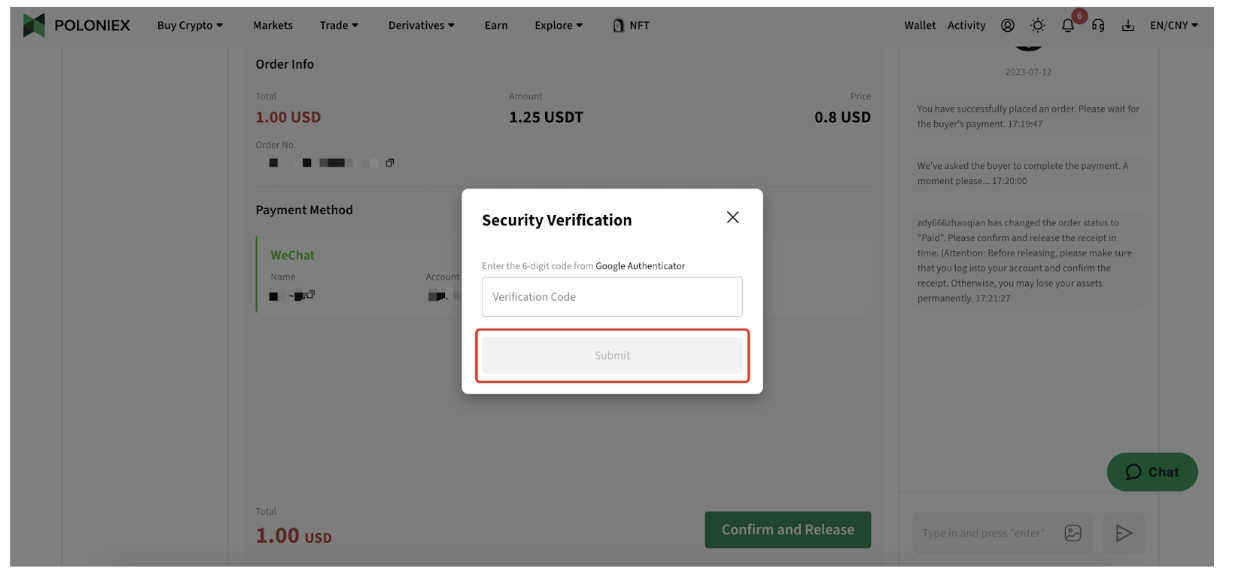 7. The order is completed after the assets are released.