An appeal refers to seeking official assistance from the platform to resolve any issues encountered during a transaction. It primarily concerns disputes with the counterparty of the transaction.
How to file an appeal?
If you have a dispute with the counterparty during Poloniex P2P transactions, you can choose to initiate an appeal on the order page, and the customer service will intervene in the chat window.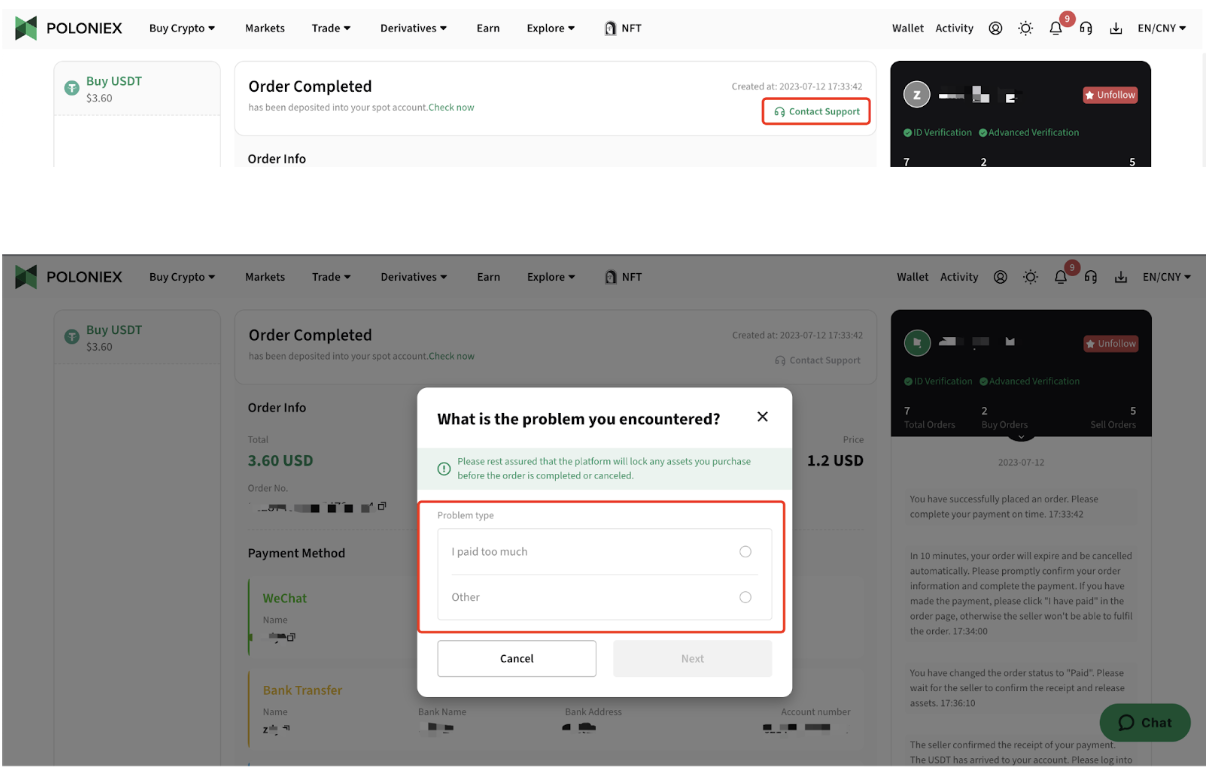 How to cancel an appeal?
When your order status is "Under Appeal Process", you can see the "Cancel This Appeal" button on the Order Details page. If you and the counterparty agree to drop the appeal, please click the button.
On what basis will the decision of the appeal be made?
The platform's trading rules. Please refer to Poloniex OTC Transaction Policy
Relevant facts: including transaction-related records, additional evidence submitted by the buyer and the seller such as transaction screenshots, remittance screenshots, etc.
What is the appeal password?
When your order status is "Under Appeal Process", you can see the "Appeal Password" on the Order Details page.
The password is used for customer service verification only for this appeal. When customer service contacts you via phone or email, please request them to provide the password for verification.