Step 1:
To begin, you will need to install an authenticator application on your phone, as Poloniex does not utilize SMS verification. Some options are:
Step 2:
Next, login to your Poloniex account. In the main menu in the top right corner of the page, under the person icon, select Security.

Step 3:
Click Enable 2FA

Step 4:
You'll need to add a Poloniex account in your authenticator app. You can do that using either of these two methods: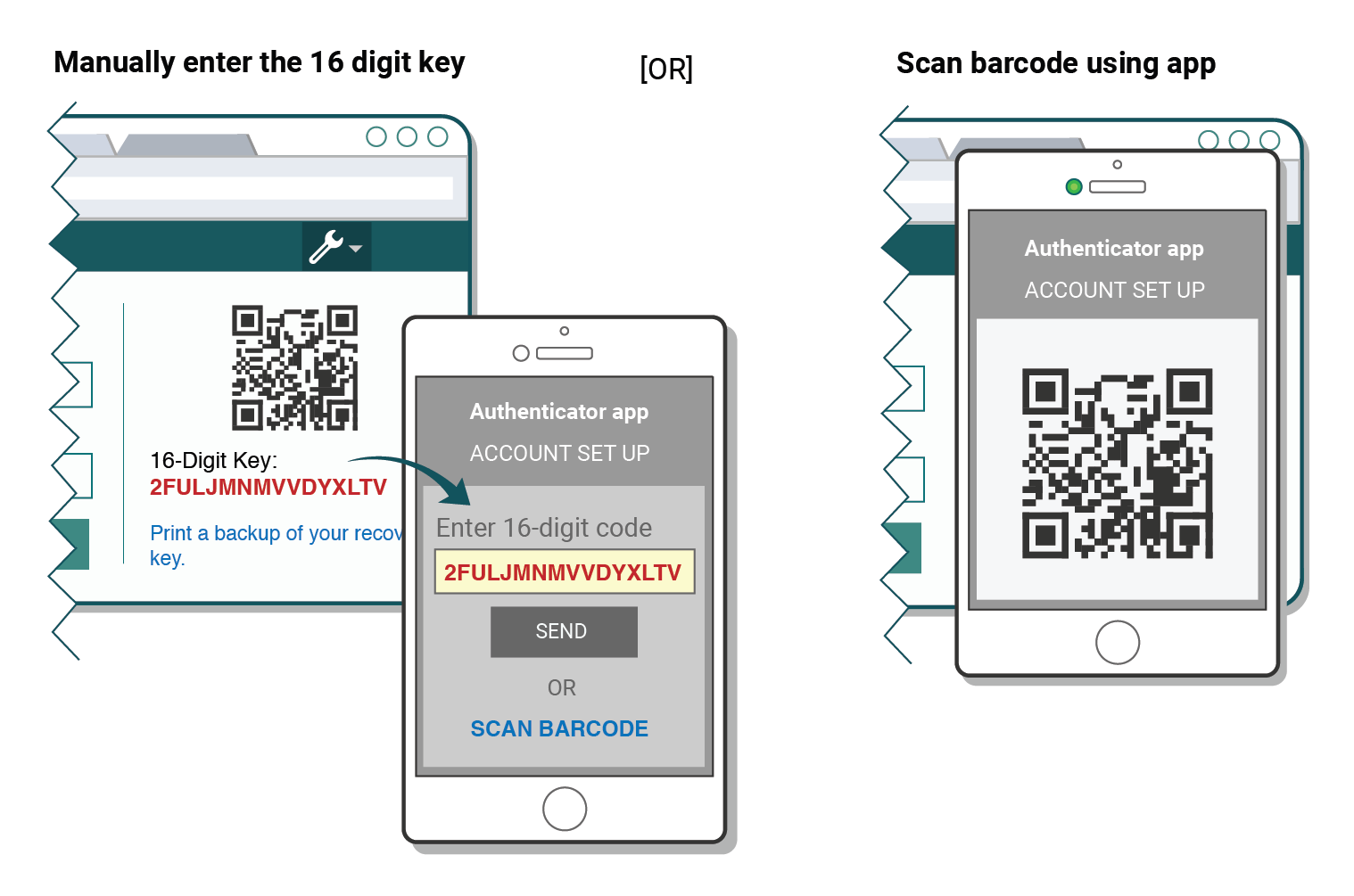 Step 5:
IMPORTANT: Safely store your backup code!
Save your backup code and QR code and put them in a safe place. If your phone gets lost, stolen, or erased, you will need this backup code to get back into your Poloniex account!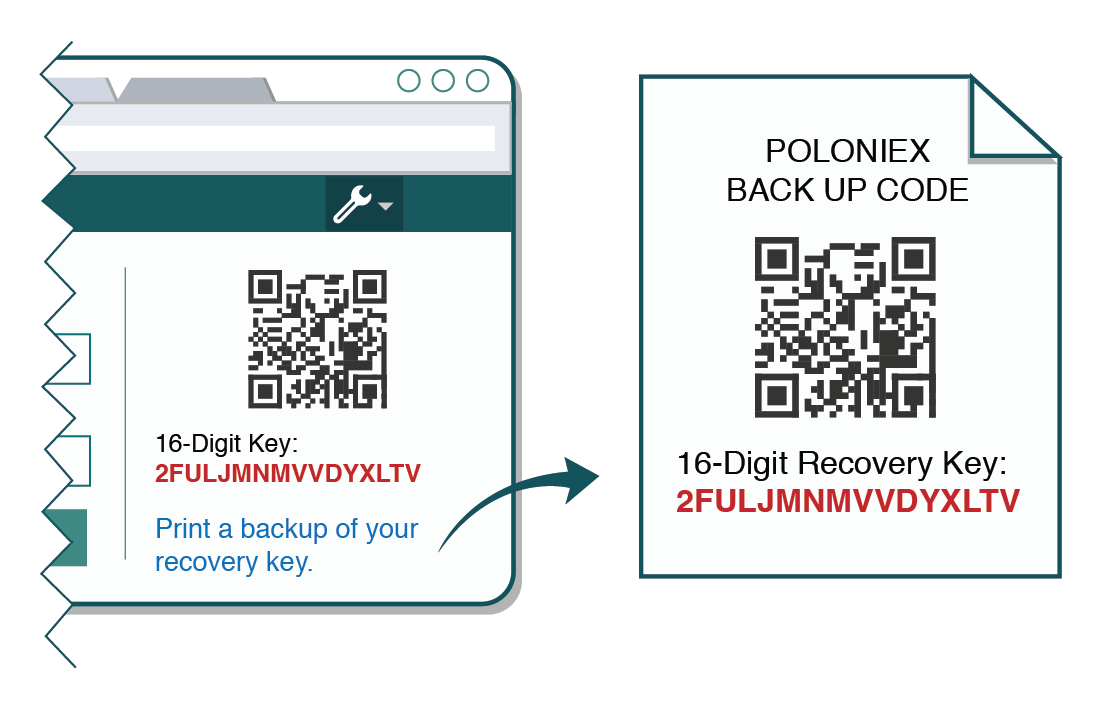 Without this backup code, the only way to regain access will be to open a support ticket and proceed through a manual 2FA disabling, which can be a lengthy process.
Step 6:
Your authenticator app will generate a passcode for one-time use for your Poloniex account. Click continue.
Click send code: Enter a code sent to your Poloniex account email
Enter the generated 6-digit code

from your Authenticator app (a new one should be generated every 30 seconds)

Click the 'Submit' button.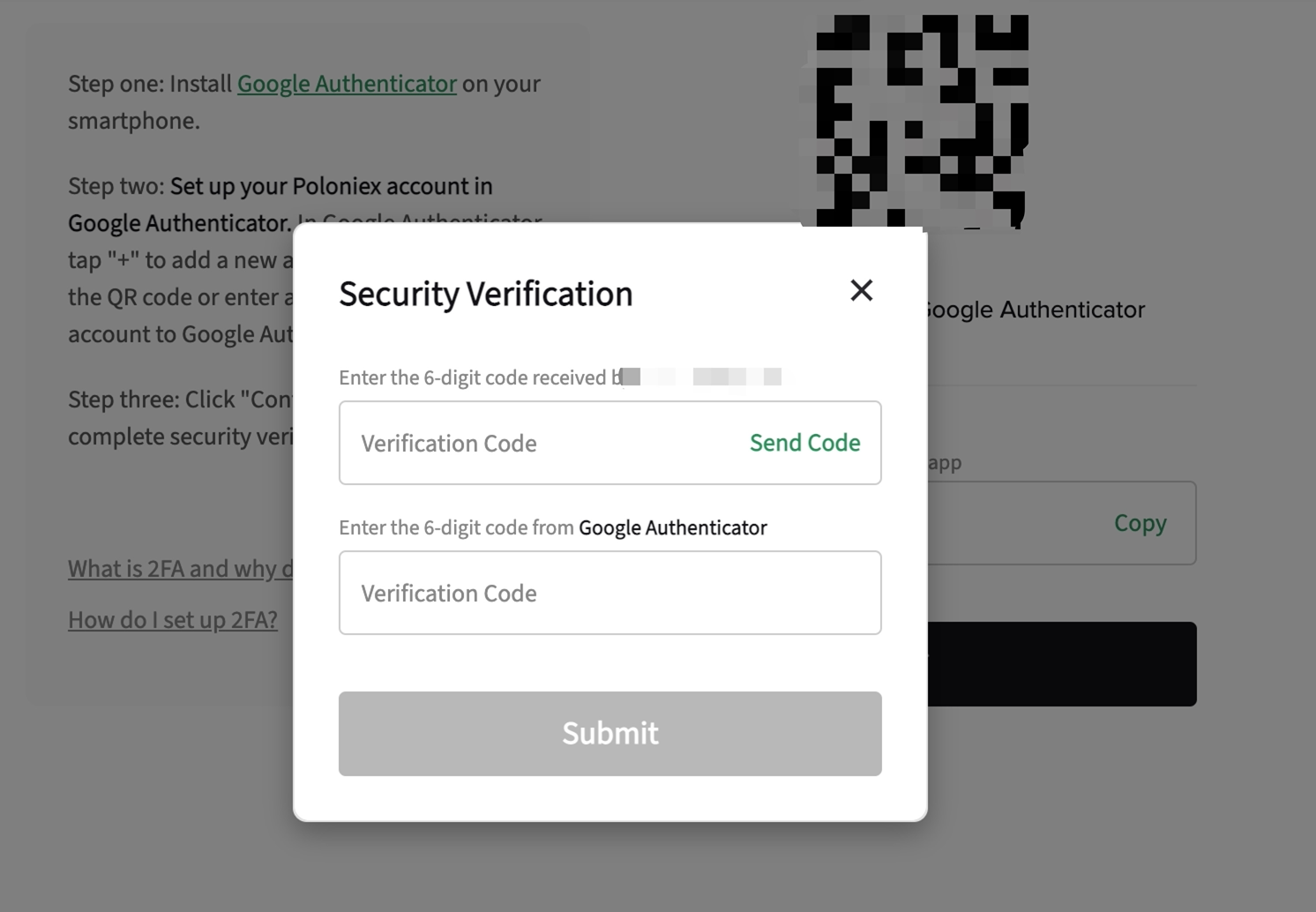 You've successfully enabled 2FA! From now on, every time you log into your Poloniex account, you will be asked to enter your associated email address and password, followed by the randomly generated 6-digit code from your authenticator app.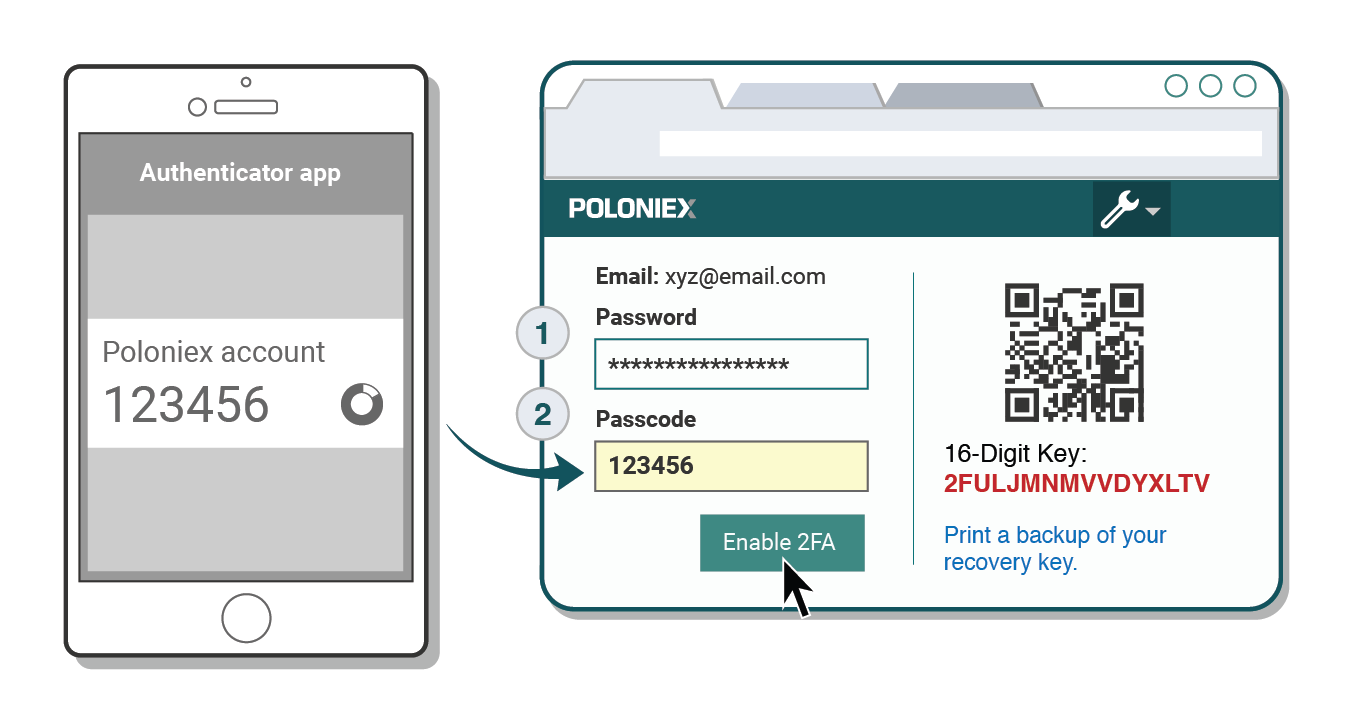 How to Solve "Incorrect Code" Errors
The most common cause for "Incorrect Code" errors is that the time on your Google Authenticator app is not synced correctly. Follow these steps to correct this.