STEP 1:
In order to begin making a trade, you need funds in your account. Poloniex offers a large number of coin wallets into which you can make a deposit. Please remember that only crypto-to-crypto coin transactions are supported and some of these coins have a minimum deposit amount. Please refer to guidelines on 'How to Deposit'
(NOTE: If you're also interested in learning about withdrawing coins, please refer to the article 'How to Withdraw')
STEP 2:
The markets are divided into tabs and several coins are listed under each tab with the latest prices quoted. By picking a coin listed on a specific tab, you select a trading pair to buy or sell. In the example shown below, the trading pair selected is ETH/ BTC where a user can buy or sell ETH in exchange for BTC. You can trade on either a desktop or a mobile device.

STEP 3:
To buy or sell a coin based on the trading pair you have selected (e.g. ETH/ BTC), go to the appropriate box and input the desired price and the amount of coins. Below is an example of a user buying ETH in exchange for BTC. You can input fields using 3 methods:

STEP 4:
To complete your request, hit the 'Buy' button. Once you have placed an order, the system will look for a counterparty willing to sell at or below your ask price. If your ask price is lower than the lowest price that sellers are offering, your order will go into the order book as an open order until a new sell order becomes available where the price either matches your ask price or is lower than your ask price. Then, your order will fill at that time.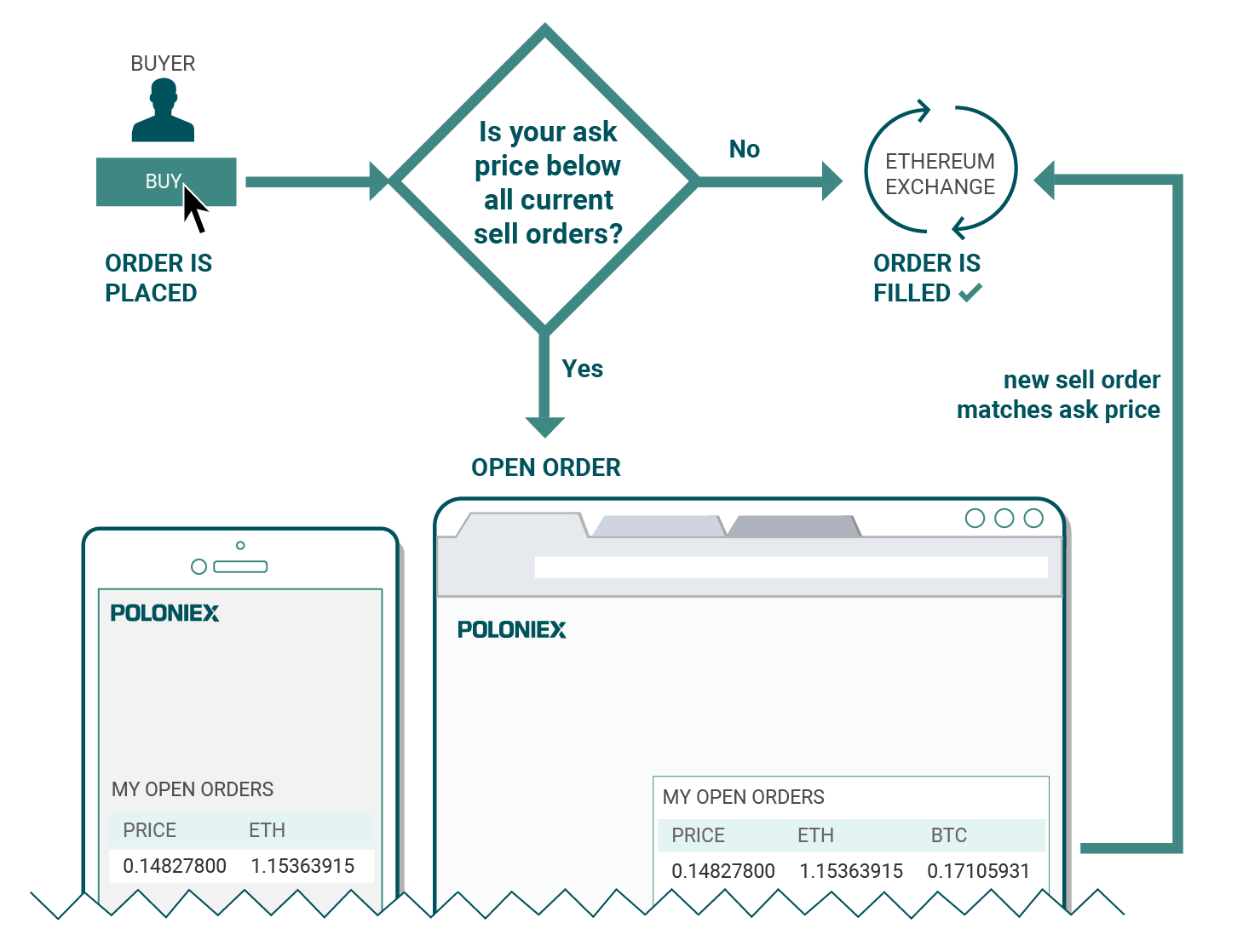 Orders can remain open indefinitely. You can find all of your open orders for the selected trading pair at the bottom of the exchange page. If you want to change an open order, you can cancel it and place a new order.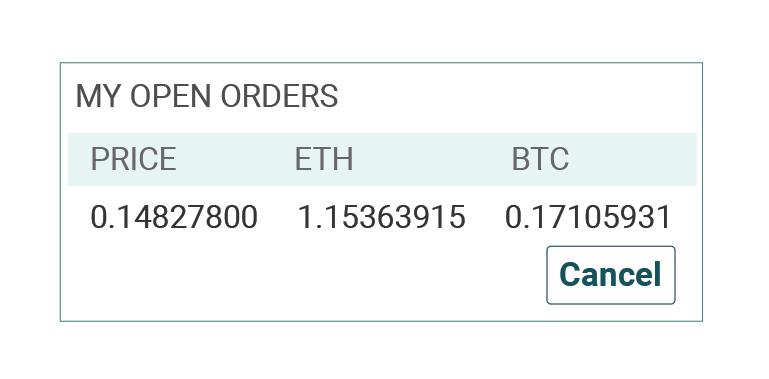 STEP 5:
Once your order is filled, it will appear as one or more trades under Trade History. Scroll down the exchange page for the selected trading pair to get to the Trade History section. You can view your own trades in the My Trades tab.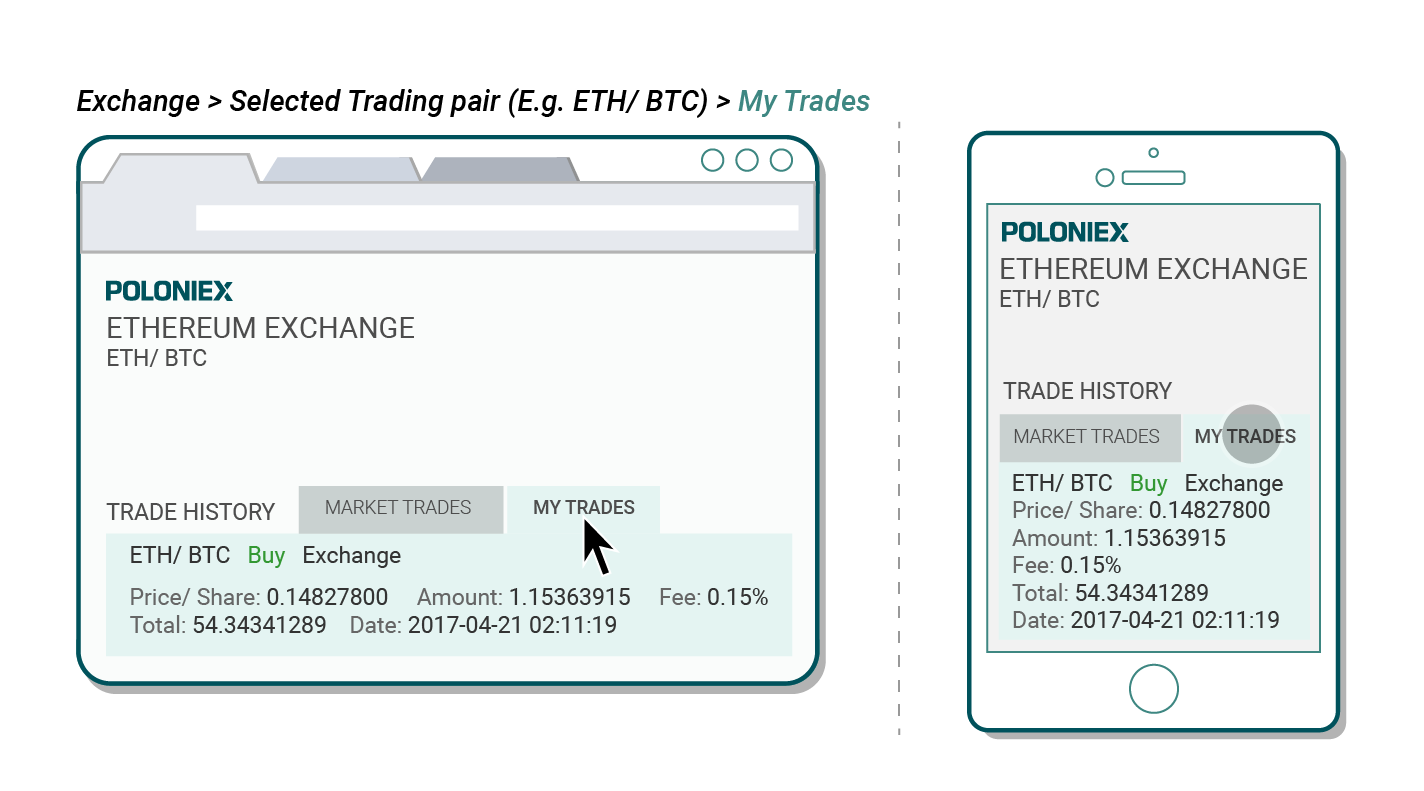 The minimum trade amount varies depending on the base trading pair and are as follows:
BTC, 0.0001
USD (any), 1
TRX, 100
BNB, 0.06

ETH, 0.0001
For example, the minimum trade for ETH to BTC is 0.0001 BTC and so on.