Customer account security is a top priority at Poloniex. We have several security features in place to protect your account from potential hackers.
If we detect a login from a new IP address, Poloniex will automatically send an email to your Poloniex associated email address. Those emails have the subject Successful Login from New IP and are from do-not-reply@poloniex.com. Within this email is a link to freeze your account, which you can click to stop all account activity. The email looks like this: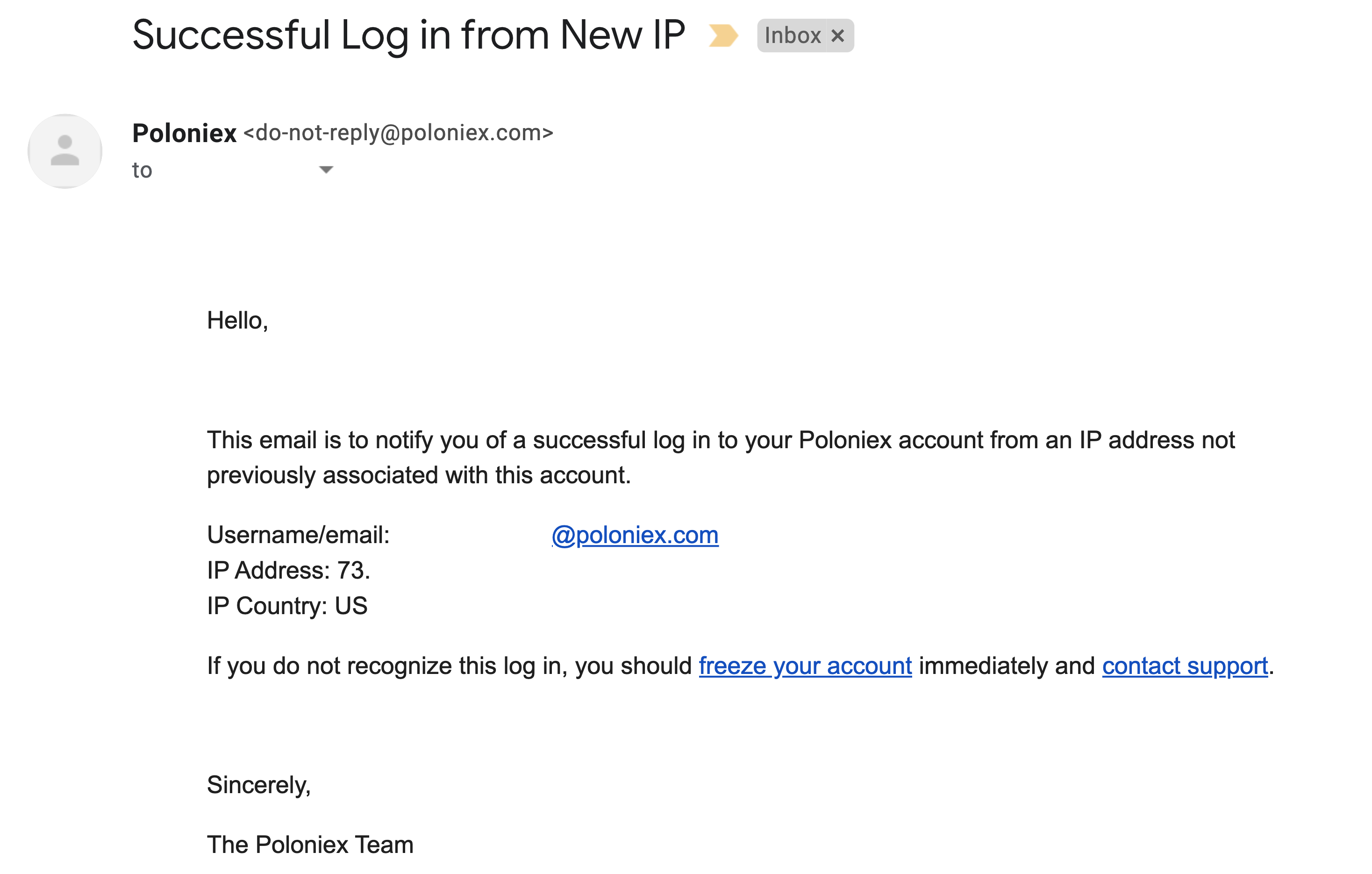 This feature gives our customers the opportunity to freeze their account if they do not recognize the activity and fear that their account has been compromised. When you click the link, you will be brought to another page where you can confirm your action of freezing the account.
Note: If you did not receive this email prior to unauthorized activity, please change your email password and enable 2FA on your email immediately. Your email may be compromised and the attacker may have been able to delete these emails to prevent you from securing your account.
In a frozen state, customers are able to login and access different pages of Poloniex, but they will not be able to trade or withdraw from Poloniex. You will notice this if you attempt to do these actions in this state:


If you froze your account intentionally, please refer to this article on how to report an account that was potentially compromised, and our Support Team will best assist you.
Sometimes, customers will accidentally freeze their account out of confusion or due to a language barrier. If this was the case, you can write in to our Support Team to assist with an account recovery.