We're introducing a new Innovation (INNOV) trading section on Poloniex that enables customers to discover the innovative assets we have available on Poloniex, like leveraged tokens, DeFi tokens, and more! We are always striving to bring our customers new and innovative assets to trade and are excited to be able to showcase some of them in this section.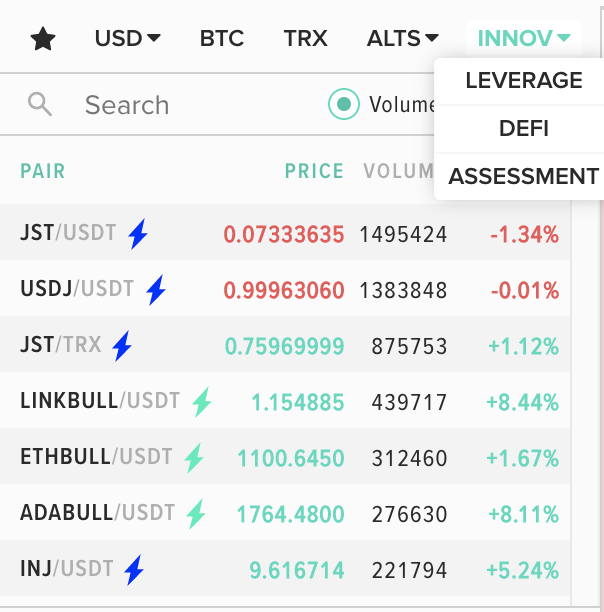 Within our Innovation Zone, you can now filter for Leverage, DeFi, Assessment, and President. We have seen incredible interest in leveraged tokens on Poloniex so we have created a way for you to find them all in one place with the Leverage filter. With all of our recent DeFi listings, we wanted to allow customers to easily see which assets we have available within our DeFi filter. Our Assessment filter includes early and sometimes less-established projects that have been recommended for listing by our community. And last but not least, our President filter includes our newest listings, TRUMPWIN and TRUMPLOSE.
The Innovation Zone is only available on our updated exchange design and native apps. Make sure you're upgraded to the new exchange and check it out!