Dear users,
Poloniex has removed the 10x leverage cap on USDT perpetual swaps for its registered users and now supports up to 100x leverage for certain perpetual swaps to meet the needs of traders. You are advised to choose the leverage that suits your needs. Users' open positions will not be affected after the parameter change. You are welcome to try out the futures product on Poloniex!
On the Reward Center page, you will also find a series of futures trial fund tasks, with generous rewards waiting ahead! Join Now > Reward Center (open with a browser)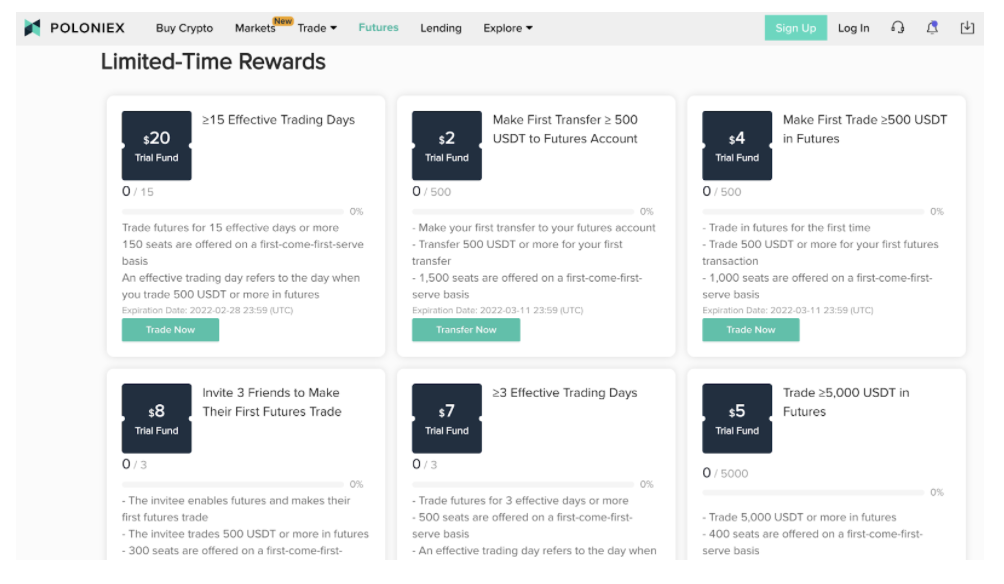 Click to download Poloniex app
Click to follow Poloniex on Twitter
Click to join Poloniex's Telegram channel
Notes:
Residents, nationals, or agents from some countries or regions are prohibited from accessing futures trading on Poloniex. For more details, please refer to our

User Agreement.

Risk warning: Futures contract is an innovative financial product that involves high risk and requires extensive knowledge. Please take caution when making trading decisions. Thank you for supporting Poloniex!
Poloniex Team
February 25, 2022