Poloniex Referral Center allows users to generate referral links/posters as well as view and export statistics on referrals. This guide will walk you through the key features of the Referral Center and give you a better user experience. To visit Poloniex Referral Center, please go to your personal center > "Referrals" or click on this link: https://poloniex.com/referral/profile.
Get referral link and poster
Log in to your Poloniex account, go to the Referral Center, and copy the referral link or code from the top right corner of the page.
Click on the

QR code

icon to generate a personal referral code and QR code that can be copied and downloaded. You may also click on "Invite Friends Now" to get a referral poster.
Users who sign up via your exclusive referral link, referral code, QR code, or referral poster count as your invitees.
View referral level
You can view your referral levels and commission rates in the Referral Center. All users are Rocket Scientists by default and enjoy a 20% commission on their referrals' trading fees.

You may also apply to become Poloniex Space Travellers for up to 60% commission. In addition to commissions, Poloniex Space Travellers are entitled to other benefits, including NFTs, tokens, and getting whitelisted for airdrops. Click here to apply: https://poloniex.com/referral/ambassador-apply.
View referral commission
The Referral Center also allows you to view earnings from the day before, the month, and the past 180 days. Invitees who trade 50 or more USDT in tokens on Poloniex are deemed activated referrals.

Secondary referral commission is exclusive to Sun Captains, the highest level in the Space Traveller Program. Sun Captains receive a 10% secondary commission on the trading fees of their secondary referrals.

Only inviters who are eligible for commissions from sub-referrals (i.e. Sun Captains) are able to view the number of their sub-referrals.
View referral history
Information on referrals: You can view the signup dates of your referrals and your earnings on their spot and futures trades. Only the data of the referral who completed trading will be presented.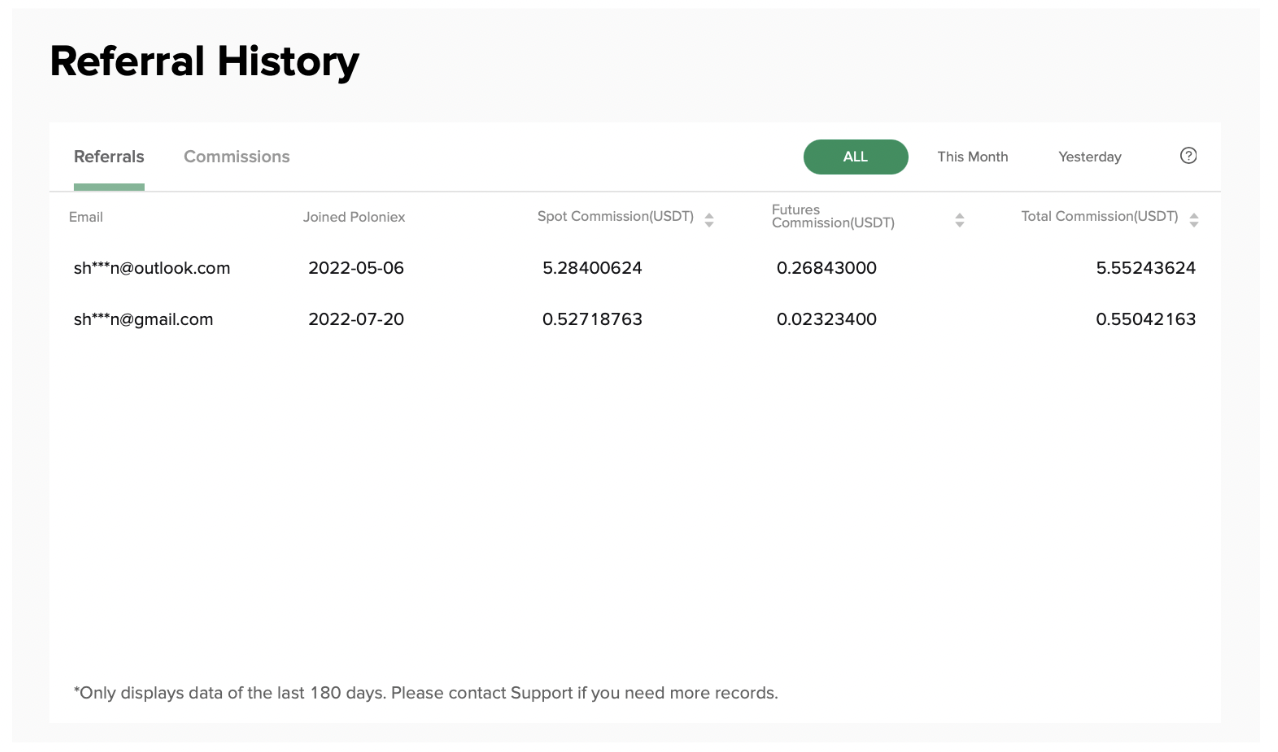 Information on commissions: You can view details on the commissions( distributed on the second day following the invitee's trading) from your referrals and sub-referrals' spot and futures trades on a daily basis. All statistics can be exported.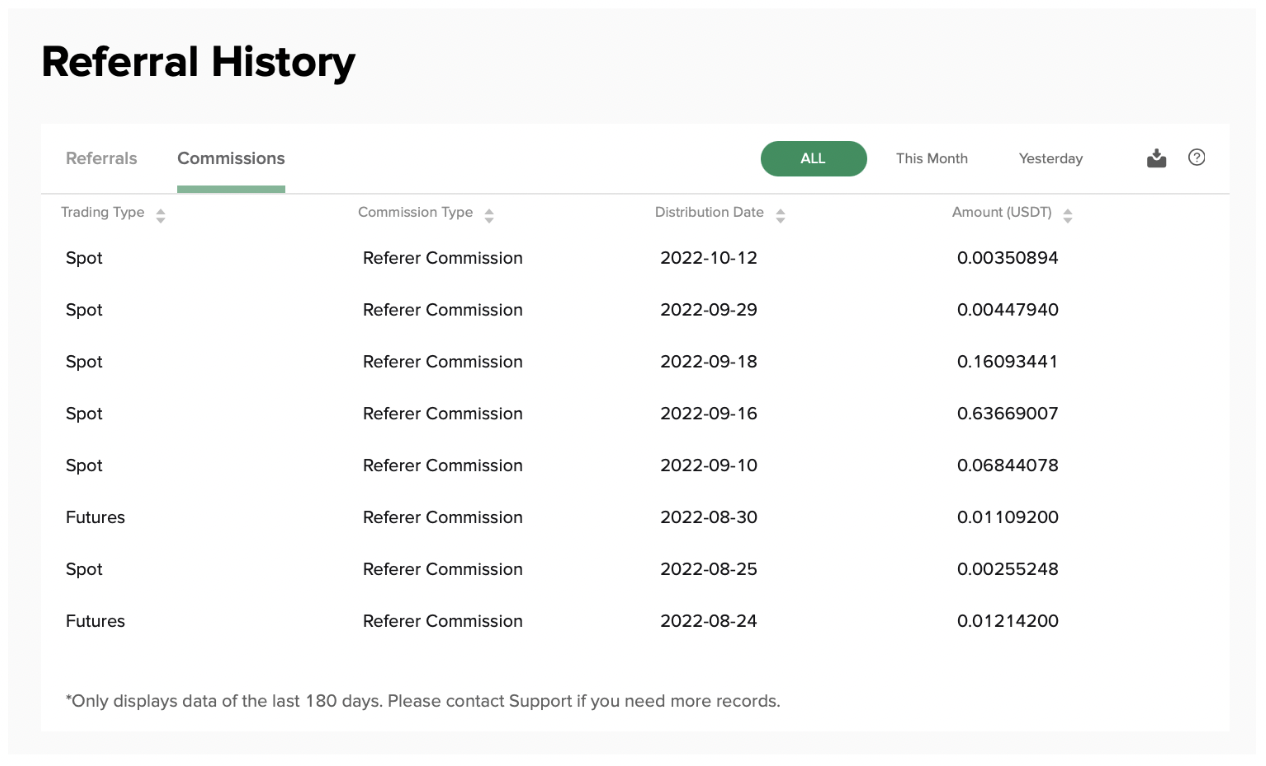 Please note that users can check their total daily commissions (00:00–23:59 UTC) from their referrals' spot and futures trades in the Referral Center. For records of the total earnings distributed (including earnings from their referrals' spot and futures trades as well as their own fee rebates), please go to Activity > Wallet > Other.