Cross Margin Mode
In the cross margin mode, all available assets in the futures account are shared by all open positions. If the losses on a position are so great that the net asset value of the futures account falls to the level of maintenance margin, any available funds in the futures account will then be automatically added to maintain the initial margin of this position so as to avoid forced liquidation. If all available balances have been added to margin and yet the required maintenance margin still cannot be met, no further funds will be added to margin and forced liquidation will be triggered.
Isolated Margin Mode
In the isolated margin mode, assets in a user's account are isolated from the margin in any open position. Traders can select leverage levels at their will. The maximum loss to be borne by traders is the initial margin and any funds later added as margin once forced liquidation happens.
Switch Between Cross Margin and Isolated Margin
3.1 Go to the futures trading screen and click on "Cross Margin" from the top left corner.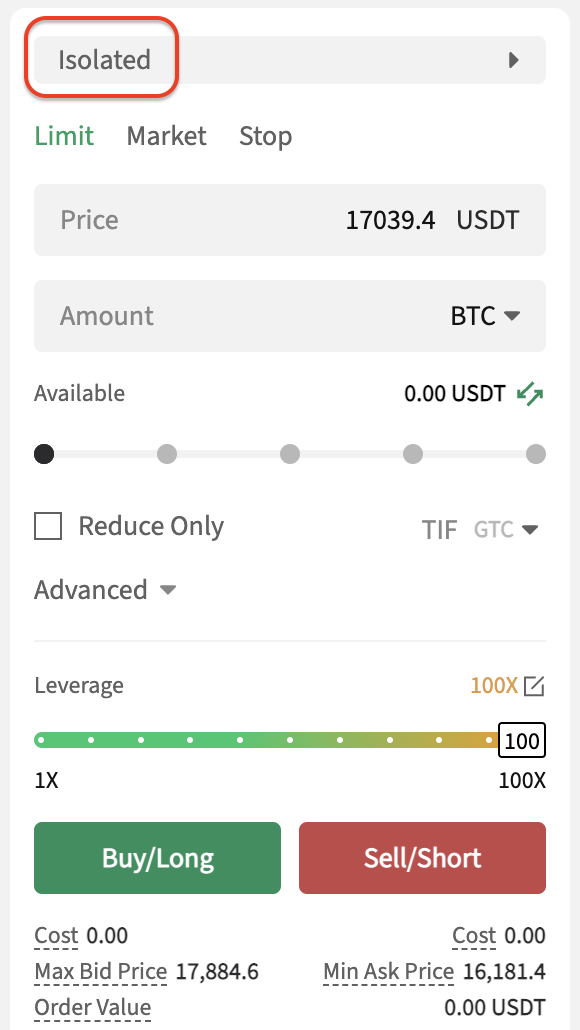 3.2 Select the margin mode you prefer in the drop-down menu.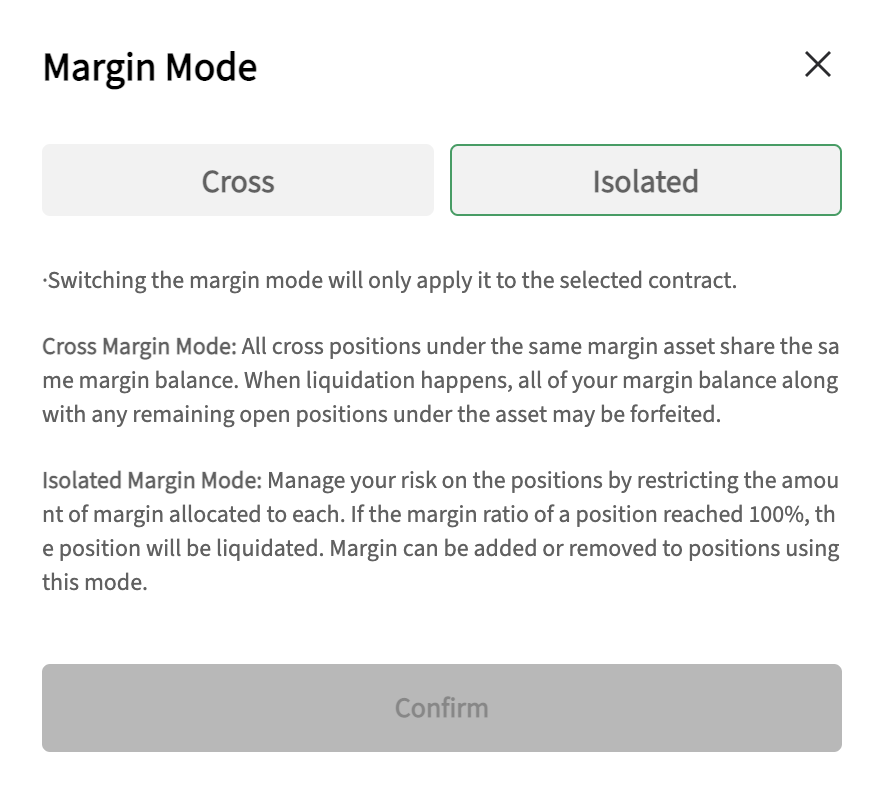 Note:
The margin mode you have chosen only applies to the selected contract.
3.3 You can switch between the cross margin mode and the isolated margin mode by following the steps above. Make sure you choose and confirm the margin mode before placing orders or opening positions.
Important:
Cross margin is the default setting for all contracts and positions;

The margin mode you have chosen only applies to the selected contract;

Select the margin mode you prefer BEFORE placing any orders or opening any positions;

You are not allowed to change the margin mode for any open orders or positions.